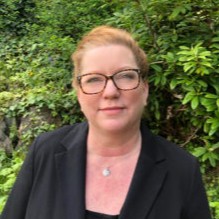 Part 1 – Join Marion Harding-Soare and I for a candid conversation between friends and colleagues about internalizing our client's trauma; setting healthy boundaries; telling the truth and practicing self-care.
**TRIGGER WARNING** We are discussing some sensitive subject matter including internalizing client trauma, most particularly, historical sexual assault.
Part 2 is on the way and will discuss finding tools to deal with your s**t, saying YES to what is meant for you, and saying NO without guilt, excuses or justification.
Marion Harding-Soare is a contract paralegal, teacher, and business owner, the current President of the Better Business Bureau of Vancouver Island and has over 30 years of experience in law firms and committees and board work in the legal community.
To find out more about Ramona and what we are all up to at Ascend Legal 101 you can find us at www.ascendlegalrecruiting.com.
Please be sure to like this podcast, share it with with others, and subscribe to our channel for more conversations like this.