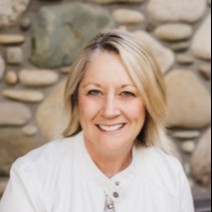 We've got so much for you today. Join Tracey and I as we walk through how a cancer diagnosis triggered her transformational journey through law to finance to coaching. Propelled by her fascination with human nature and organizational culture we discus coaching, making course corrections, developing leaders from disempowered employees, team coaching, executive coaching, creating corporate change, coaching through strategic planning, and creative conflict. Tracey Burns who holds a Master Certified Coach credential granted by the International Coach Federation, is a Coaching Supervisor and is certified in Trauma Informed Practice. She has written and delivered a series of transformational programs over her 17+ years experience including The Bomb Proof Executive and Creative Conflict written specifically for individuals and teams to harness the power of crisis and conflict and stimulate innovation and creativity. Her coaching method is ontologically based, a cutting-edge approach that encompasses an understanding of how our thoughts, physiology and use of language impacts our world.
Tracey works with extraordinary entrepreneurs up to cool things in life; Entrepreneurs who tend to self-identify as adorable weirdos, fringe dwellers, pioneers, the outliers, the rebels, the innovators and creators of wild and brilliant ideas.
You can discover more about Tracey at www.traceyburns.com.
To find out more about Ramona and what we are all up to at Ascend Legal 101 you can find us at www.ascendlegalrecruiting.com.
Please be sure to like this podcast, share with with others, and subscribe to our channel for more conversations like this.